Get a
Fast PC
We love speeding up slow computers! Guaranteed! 🙂
Get a Leaner Meaner
PC
Helping you do more...faster.
Get
Your Slow Computer

Fixed NOW!

for one of our professional *slow computer repair* expert techs to help you with your Slow Windows Desktop or Slow Windows Laptop
How Do We Optimize and Make Your Computer Faster?
Perform Hard Drive Maintenance
Fix Stuck Operating System Updates
Evaluate & Remove Slow and Harmful Browser Add-Ons
Clean up Browser and Windows Temporary Files
Evaluate & Disable Unneeded Start Up Programs
Perform Common Start Up Program Updates (Ex: Adobe Reader)
Verify Virus Protection is Effective & Enabled
Clean Up Adware/Spyware/Malware/Trojan/Virus
Check Available Free Hard Drive Space & System Memory
…and more!
Windows Computers & Laptops
Saving you time, saving you worry…let's make your slow computer faster.
About
Us
Your USA-Based Slow Computer Expert Techs Service
You will find honest, down home personal care dedicated to providing the best customer service and computer help available to you. When your Windows Laptop is slow or your Windows PC is slow, you won't have to worry for long! Our experts are skilled in dealing with all the possible issues.
Microsoft Windows Slow Computer Repair
Microsoft Windows Slow Laptop Repair
Viruses, Spyware, Adware and Ransomware Removal
Computer Tune Ups
Slow Computer at Home, Slow Computer at Work
And more including new PC Setup and Troubleshooting
Certified
Malware Removal Specialists
Many computers are slow due to malware and viruses and adware Internet browser plugins. Why is this? Viruses are more sophisticated today which require an expert virus removal. We are Certified Malware Removal Specialists.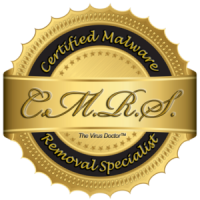 Our
Reviews
First rate *slow computer* fixes and results
Slow Laptop
You were able to speed up my performance bring everything back to normal. Reasonable price. Tech provided good service. Recommended.
– Mrs. Dailey - USPS Worker
Pop Ups, Clutter
We trust (and) ask all kinds of computer-related questions, and recommend highly!
– Dr. Stallings - Chiropractor
Infected Computer
The tech was very helpful when my computer became infected with malware.
– Ms. Bosley - Teacher

Why Choose
Us
Because you need your slow Windows computer or slow Windows laptop faster right now.
Getting Help is Easy
Have a question? Give us a call or chat online with us. It's that easy.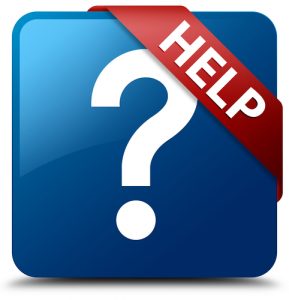 Real Customer Questions
We hear people ask:
Why is my computer running slow?
Can you speed up my computer?
Can you make my computer faster?
Why is my laptop running so slow!
My computer is running slow Windows 10.
Why is my Internet so slow?
Real Answers
We didn't reinvent how to fix a slow computer, we just made it quick, easy, convenient, dependable, and affordable.  We have one mission, to speed up all the slow computers we can find.
When your computer is running slow or when your laptop is running slow or even if your Internet is slow, we can speed up your computer.
How does this work?
Our experts know how to find and fix your slow computer usually within an hour or less.  This starts with asking you some common and simple questions.
We want to help fix your slow computer and by asking you a few relevant questions, we can often fix your computer much quicker with results that will make you happy.
Troubleshooting Questions We May Ask
When your computer is running slow, when do you experience this the most?  Why would we ask this?  To find out if the problem is all the time or only with a specific program.
Have you installed any software or hardware recently?  Why would we ask this?  Sometimes a computer running slow is related to a recent change and checking this may be the fastest way to speed up your computer.
How often is your laptop running slow?  Why would we ask this?  Maybe your laptop or desktop is running slow only at specific times or during specific activities which could help us determine a specific set of problem areas to review.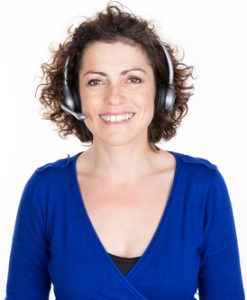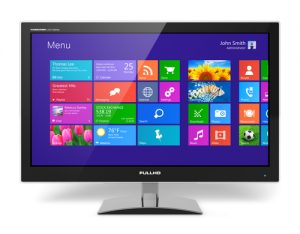 Slow Windows 7 PC
Slow Windows 8 PC
Slow Windows 8.1 PC
Slow Windows 10 PC
Slow Windows Laptop
Slow Acer™ Computer
Slow Asus™ Computer
Slow HP™ Computer
Slow Dell™ Computer
Slow Lenovo™ Computer
Slow Toshiba™ Computer
Etc.
Slow Internet due to software issues
Slow Chrome
Slow Firefox
Slow Internet Explorer
Windows Virus Removal
Windows Malware Removal
Windows Adware Removal
Windows Ransomware Removal (not flat rate)
We Currently Do Not Provide Support For
Mac™
ChromeBook
Linux
Virtual Machines
Servers

We Value Your Time
Our tech support saves your time and energy and lets you enjoy your computer to the max.

Remote, Hyper-secure Connection
You select the service you need, and our tech support does all the work through a remote, hyper-secure connection.

Customer Happiness
Your satisfaction is our #1 priority. We pledge to make your computer faster until you are satisfied with our service.